Founding Director
---
---
Stacy Steyaert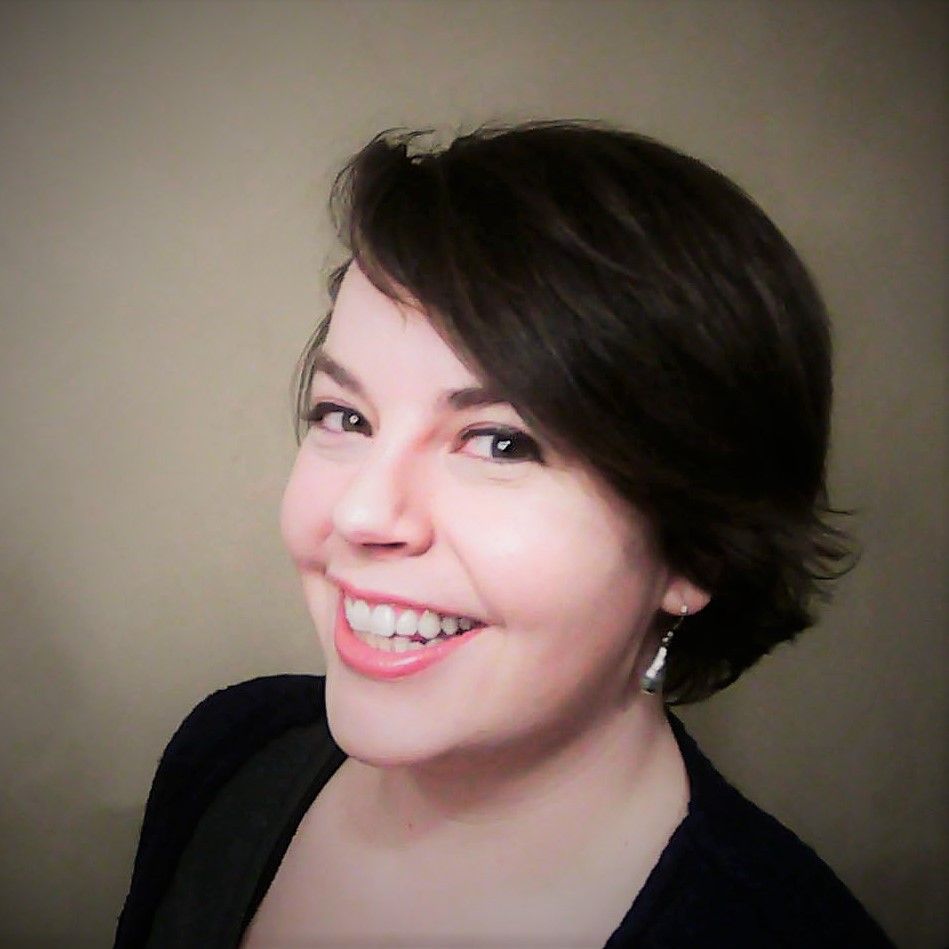 Stacy Steyaert (she/her) specializes in arts experiences for ages 0-10, and firmly believes that play is the heart and driving force of all learning for the young. She has received local, national, and international recognition for her work and arts advocacy, including a Presidential Citation from American Alliance for Theatre and Education and honors as a Steering Committee member of the inaugural American Theatre for the Very Young Digital Festival. Stacy has also mentored drama instructors and aspiring educators across the world, most notably working with educators from America, Austria, Canada, China, Korea, Nigeria, India, Italy, Spain, and Turkey. Prior to founding Soaring Starts, Stacy worked as the Early Childhood Program Coordinator at Imagination Stage, overseeing 20+ classes a semester, mentoring hundreds of artists and school educators, and teaching thousands of students in the DC area. Her work has also been seen at institutions such as Adventure Theatre MTC and Chicago Children's Theatre, spanning over a decade's worth of experience in teaching and program administration across the Denver, Chicago, Hartford, and DC Metro areas. She holds a M.Ed in Early Childhood Curriculum and Instruction from Arizona State University, and a BFA in Theatre Management from DePaul University. Now also a proud Arlington mom, Stacy founded Soaring Starts Early Learning & Arts in early 2021.
Faculty & Staff
---
---
Emily Ray, Education Program Specialist
Emily Ray (she/her)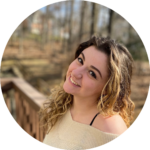 has been honing her skills as an educator for years, even as far back as when she herself was a performing arts student! Emily is a recent graduate from the University of Maryland with a B.A. in English Language and a minor in Creative Writing. With an extensive background in Early Childhood learning and development, Emily is passionate about early experiences and milestones, and feels passionately that every child deserves a chance to shine. A fierce believer in Soaring Starts' mission statement, Emily especially loves to lead dance and craft activities, feeling like these pursuits provide a unique outlet for creativity. She is so excited to get to work with all the amazing artists of the future!
---
Stania Shaw, Education Program Specialist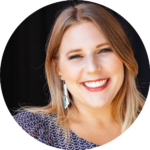 Stania Shaw (she/her), a classically trained opera singer, accomplished stage director, and experienced educator, uses her passion for the arts in every classroom she enters. Stania is very dedicated to creating the best possible experience for her students. She even goes so far as to test out new class curriculum at home with her 3 year old daughter to see what really ignites an imagination! She loves to see children work together to problem-solve, create, and have fun. Stania joined the Soaring Starts team this fall, and we are so happy to have her!

---
Kanea MacDonald, Manager of Marketing & Communications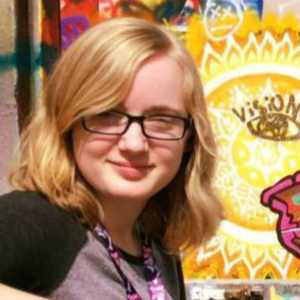 Kanea MacDonald (she/they) has a background in directing, teaching, and arts administration, with a passion for supporting educational organizations and non-profits that focus on the wellbeing and development of youth and communities. With a keen eye for how to reach families regardless of background or circumstance, Kanea works as a freelance marketing professional and stage director with organizations across the DC area and Texas, including Imagination Stage in Bethesda, MD and Citrus - a South Texas organization focused on community wellness within the Rio Grande Valley. Their work has also been seen at Rorschach, Capital Fringe, Theatre Lab, Adventure Theatre, Thirteen O'Clock Theatre, and UT - RGV. When not working, Kanea has a fun time trying to balance their loves of live theatre, reading, TV, and whatever hobby/skill they happen to want to focus their energy on for about two weeks. 🙂
---
Anna South, Education Program Specialist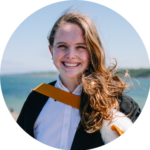 Anna South (she/her) may not be seen frequently in our classrooms right now, but she has been an integral part of every class at Soaring Starts. The first to join our Founding Director in helping our students soar, Anna South has worked as a theatre-maker and educator for theatres in Chicago, Washington, D.C., Pennsylvania, and Scotland. Anna's work has also been seen at the Edinburgh Fringe Festival and International Performing Arts for Youth (IPAY) conference. Her theatre experience is grounded in devising, where ensembles work together to create, explore, and tell stories. She loves how theatre and guided dramatic play foster important soft skills young people need to be good humans - like communicating, collaborating on a team, and stretching comfort zones. When she's not teaching, Anna loves hiking and listening to podcasts while folding laundry.

---
Guest Teaching Artists
---
---
Hilda Lee Tijerina, Teaching Artist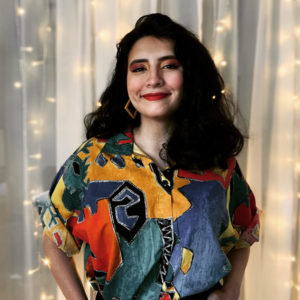 Hilda Lee Tijerina (she/her) comes to Soaring Starts with a background in theatre production and filmmaking. During her time in TX and the DMV, she has had the privilege of doing what she loves while working with young minds! Growing up, she did not have access to theatre, so her favorite part of working with Soaring Stars is giving others the opportunity to experience that magical world. Ms. Hilda enjoys hanging out with friends, listening to music, and watching Korean Variety Shows. Fun Fact: Spanish was her first language!

---
Jenny Cho, Teaching Artist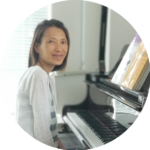 Jenny Cho (she/her), proud educator and mom, absolutely loves to teach and work with children. A piano teacher and preschool instructor, she believes children are beautiful, inspiring, and strong, and she brings this philosophy into every classroom she joins. She models doing the right thing for students in all she does (even when no one is looking!), and gives thanks with a grateful heart!

---
Kelsey Brown, Teaching Artist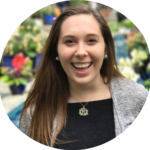 Kelsey Brown (she/her) is a speech-language pathologist by day/teaching artist and children's book author ("Come On, Calm," 2019) by night, weekend, and summer. Her experience includes working with and learning from the folks at St. Coletta of Greater Washington, Boston Children's Hospital, the Access Champions podcast, Imagination Stage, and Camp Twin Lakes. When she's not working, Kelsey loves eating local, seeing theatre, reading, and taking walks with her dog Watson.

---
Leigh Lolos, Teaching Artist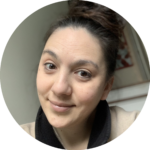 Leigh Lolos (she/her) comes to us as an experienced educator, mentor, and mother. She has a background in Interior Design and Early Childhood Education, using knowledge from both fields in our classrooms as she teaches through arts and play. Her favorite part of teaching is being a witness to "a-ha" moments of learning. Ms. Leigh enjoys organizing, painting, and taking long car trips with her family. Fun fact: she recently took a cross country drive with her son! She is excited to bring the joy of learning and arts to youth with Soaring Starts!

---
Founders Circle
---
---
Soaring Starts would like to thank the below individuals for going above and beyond for us as we strengthened and solidified our organization in our inaugural year. We are forever grateful for the support and guidance this compensated committee of educators, advocates, and business professionals provided for us, and we cannot wait to show you just how far we will soar next.
Anna South, Kelsey Brown, Toni Goldberg, & Wendy Bable