We believe everyone is entitled to a quality education and to rich arts experiences. Soaring Starts strives to foster a culture that is accepting, warm, communicative, mindful, and professional in all that we do - for students, families, and faculty alike!
Our Culturally Cognizant Approach
Soaring Starts Early Learning & Arts (SSELA) strives to embrace the culture of each unique population that comprises our students, patrons, vendors, community partners, and employees. However, we also acknowledge that the world is ever-changing and growing, making it difficult for us to ever be truly literate and culturally competent in every culture. For this reason, SSELA strives to meet the cultural needs of our community by being: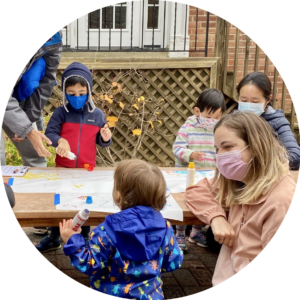 Culturally grounded. We strive to take culture and needs into consideration when designing, leading, and/or executing programming decisions, operating decisions, and conversations with our students, patrons, vendors, community partners, and employees.


Culturally affirming. We strive to hear, respect, and uplift whenever reasonably possible the culture and needs that play a role in our students', patrons', vendors', community partners', and employees' lives.


Culturally humble

. We recognize we still have much to learn, as an organization and as a society within our community, state, nation, and world. It is our job as an organization to further our cultural education and remain open to learning, adjusting our practices and policies as we do so.
In order to meet our community's needs in an ever-changing world, we must address the world as we live in it today. As such, and in the context of 2022, we have a few thoughts and statements we feel are particularly important to express:
---
SSELA works directly and confidentially with students, families, and faculty to provide accommodations and supports for all abilities, including those with neurodiversities, disabilities, and delays.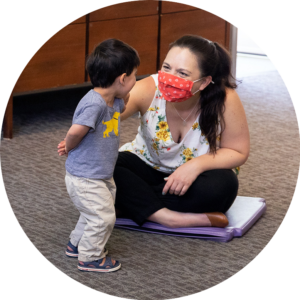 SSELA condemns white supremacy in all forms.
SSELA stands with the Black community. We firmly believe that Black lives not only matter, but are a valuable and vital part of our community. We work to bolster Black voices in our art, programming, and practices as we support our students in learning acceptance, empathy, and community. We also strive to fight against the historic oppression of our Black community members, and work to show our students and patrons through both speech and example that all lives, ideas, and feelings are valid, valuable and deserve respect, regardless of race or skin tone.
SSELA stands behind Indigenous Peoples as inheritors and practitioners of unique cultures and practices. Our use of land to conduct SSELA programming is seen as a privilege and not a right, and we hold deep respect and gratitude for all that served this land long before our arrival. We acknowledge that we are settlers on the ancestral, unceded lands of Indigenous Peoples, including the Piscataway, Nacotchtank (Anacostan), and Doeg First Nations, in what is colonially known as Arlington, Virginia. We acknowledge their grief over loss of land, life, and culture due to colonial practices, and remain open to their thoughts, advice, and concerns on how to best move forward as we grow and serve our community. For more information, check out our Thanksgiving Day 2021 Statement here.
SSELA stands with the LGBTQIA+ community. We acknowledge that each LGBTQIA+ person has a different life experience, and we strive to foster a safe, supportive, and stigma-free environment. All LGBTQIA+ individuals are welcome in the Soaring Starts community, whether they be employees, students, patrons, vendors, or community partners and members. We commit to listening to, learning from, and engaging with members of the LGBTQIA+ community to ensure a safe space for all.

SSELA welcomes families and employees of all religious and spiritual practices.
SSELA's views, beliefs, and practices do not inherently reflect or agree with those held by any of our vendors, community partners, or rented venues where we conduct programming or events.
Arts in the Family Initiative
Throughout the COVID-19 pandemic, we have seen first-hand how the arts can uplift us. Music, movies, television shows, magazines, books - so many of the creature comforts we have turned to for hope and solace could never have existed without the arts. If anything, the pandemic has only proved that the arts are integral to our mental health, our families, our communities, and our nation. That is why it is our promise to our community that as long as we are in business, we will continue to serve our arts community just as we continue to encourage its future artists.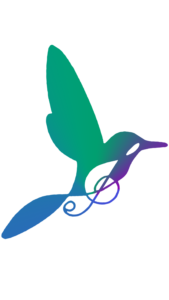 Our first step in implementing the Arts in the Family Initiative?

Our Artist Discount
We will grant an automatic discount to all professional adult artists enrolling their legal child or dependent in our educational programming. Just ask! For more information or to register, email ssteyaert@soaringstarts.com.